Jonathan Mason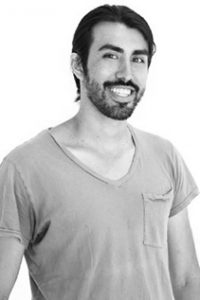 HAIR INSTRUCTOR
Hair Styling
Jonathan Mason hails from beautiful Ventura County, California. Jonathan enrolled in the Vidal Sassoon Academy, in Santa Monica, California. By graduation, he was awarded the "Premiere Student Award" for his class. In 2011 he was also rewarded "Los Angeles Hair Stylist of the Year from RAW Artists". 
Jonathan then signed to the agency, Artists by Timothy Priano, and worked between LA and NY.  In the last couple years Jonathan's work has been published in Cosmopolitan, Elle Italia, L'Officel Greece, Vanity Fair to name a few.  Jonathan has worked on the shows Anthony Bourdain, at MAC Event with Val Garland, and worked alongside Betsy Johnson for her 2014 advertorial with Steve Madden and Kanye West's 'Yeezus' tour to name a few.
Jonathan is based in NYC and works at Bumble+Bumble salon and is an educator at CHICSTUDIOS NYC.